Ft. Myers State of the Art Living Community | Florida USA - BCH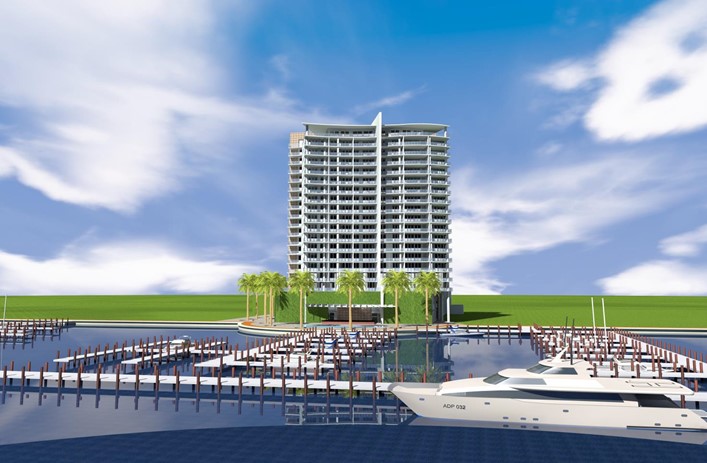 USD 117,000,000
Spent so far: USD 53,000,000
Can spend more: No
Florida
Assured repayment by: Independent and credible feasibility study
Shovel Ready Indicators:
LTV Expectation: 70%
Land/Site: Sale/lease agreed
EPC Contracts: Signed
PPA/OMA or other off-take agreements: Completed awaiting signature
Financial Projections: Completed and available
Most PFX listed opportunities qualify for A+-rated Insurance Wrap
Location Fort Meyers, Florida, this will be a unique residential community for people of all ages, offering a concierge-style community environment in one of Florida's most sought-after local. The project which will consist of two residential, lease -only towers, totaling 338 apartment units, and 12K square feet of available commercial rental space, which upon completion should have a market value of $251M in the sixth year. The company is seeking a loan of $117 million USD currently has a $19 Million TIF commitment and a $34 Million PACE Florida loan applicable for a US based loan commitment. The project has 69% LTV with a total completed project cost of $170 Million and a completed valuation of $234 Million with a 50% LTV. The project will include a 42-slip marina on its waterfront and will be developed to accommodate boats both for its residents and for general commercial operations. Additionally, the project will take the uncommon approach by including designated gallery space for artists whose on-going presence will be an asset to the community. Residents of this project will also benefit by the inclusion of a digitally-connected technology providing a growing list of accessible services along with energy efficiency and security.
| USD | Year 1 | Year 2 | Year 3 | Year 4 | Year 5 |
| --- | --- | --- | --- | --- | --- |
| Turnover | 0 | 5,800,00 | 8,748,236 | 9,431,318 | 10,145,160 |
| EBITDA | 0 | 3,273,966 | 5,543,535 | 6,092,660 | 6,342,786 |
| % | 0 | 56% | 63% | 65% | 65% |