PFX Fund/Investment Manager FREE Registration
Join us as we build the first structured, global alternative/private capital marketplace
Welcome to the PFX fund manager/financier registration zone. No single marketplace can meet the demands of all funding structures. M&A is as different to VC as Mezz is to Trade Finance. PFX is built to handle an unlimited volume of project finance transactions. After two decades of evolution, project finance is no longer the exclusive domain of mega-$ infrastructure and construction projects funded by major institutions. But the defining tenet still prevails: Project finance is lending predicated on the track record and financial stability of whoever is contracted to buy the output from the built project, and not on forecasts in a business plan or prospectus. Mainstream banks are prevented by their own regulations from lending on these terms. Only alternative/private capital providers can allocate the funds necessary to enable thousands of projects across all sectors, worldwide to move forward.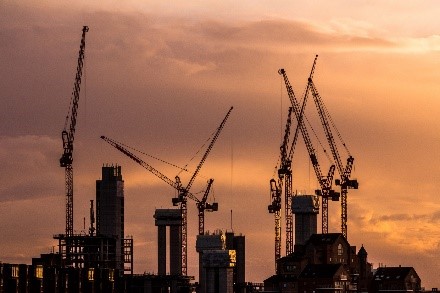 The renewed and growing interest in the unique project financing structure, now available to deal values <$10m to $10bn+ is bringing countless renewable energy, hospital, hotel /resort, construction /RE, infra and similar projects on-stream worldwide. At the same time meeting all the risk-mitigation and long-term returns that private investors seek from alternative assets. Further information in our Op-Ed in Private Debt Investor (PDI).
But after growing to over 126,000 (all data in our Media Backgrounder which can be downloaded from the Media Zone) and thousands of capital-raising projects at any one time the market became so overcrowded and opaque it was almost impossible for buy- and sell-sides to connect and engage. To overcome this PFX launched in April, 2021 and is already transforming this critical first stage of the financing journey into a seamless process.
Quality control
PFX Regional Managers provide quality control over all listings from Elevator Pitch thru Exec Summary to Full Deck.
All supporting documentation produced to the PFX fixed format meeting the origination and intake standards of any fund manager.
Closed, private capital market. No fund or project identifying information ever enters the public domain.
Free registration
Registering with PFX adds 15 PFX Regional Managers, all seasoned intermediaries with a combined c300 years of project/corporate finance, banking and other relevant experience to your deal origination capacity. They ensure every Elevator Pitch (click ticker above for sample), Exec Summary, Project Plan and Full Deck meets the standards you expect. Some 200 deals across all market sectors, worldwide, are now going through pre-listing quality controls. All with the critical, prerequisite contracted to buy factor. Only registered fund managers can click-on from the Elevator Pitch for full project details.
PFX completion fees/commissions are similar to those arrangements you have with intermediaries you already know and trust. Please view the Financier User Guide for full details.
Pre-Reg Validation
Fund/Investment Manager or Direct Investor/Financier Pre-Reg Validation
I/We am/are/have: (check as appropriate)
This registration zone is for genuine funds/financiers only. If you are an intermediary working on behalf of funds please consider applying to work with us as a Regional Manager.