Specialty Hospital | Oman - OSH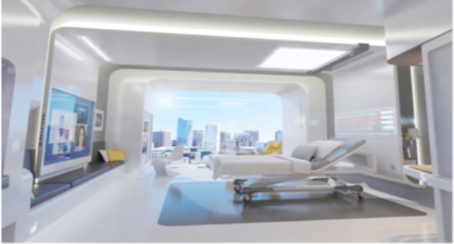 USD 127,000,000
Spent so far: USD 497,000
Can spend more: No
Oman
Assured repayment by: Independent and credible feasibility study | Sovereign Guarantee
Shovel Ready Indicators:
LTV Expectation: 100%
Land/Site: Sale/lease agreed
EPC Contracts: Completed awaiting signature
PPA/OMA or other off-take agreements: Completed awaiting signature
Financial Projections: Completed and available
Most PFX listed opportunities qualify for A+-rated Insurance Wrap
The OSH represents a unique opportunity for delivering high quality medical services to the Oman population and its residents. Additionally, there will be an Oman Airlines Group specialized aviation department to handle the aviation group medical services and their families. As part of the Oman Aviation Group, OSH will benefit from the partner Oman Air in representing the hospital at their destination and may promote the intended top class services for citizens of the countries served by the air line. The wide specialties and the scope of the intended hospital at all divisions will be an added value to the group as an asset and as a land mark of medical services for Muscat and the country. These services will be available for the entire Gulf, Middle East and African Region seeking high-class medical treatment in orthopedics, aviation medicine paraplegia, neuro surgery, neurology, cardiology, long-term care, behavior science, all with focus on medical prevention, acute care and trauma, and rehabilitation. OSH is seeking $127M (USD) as debt to build out and complete the project which has the approval of the Oman government and is projected to open within 24 to 30 months after funding.
| USD | Year 1 | Year 2 | Year 3 | Year 4 | Year 5 |
| --- | --- | --- | --- | --- | --- |
| Turnover | 3,012,000 | 52,173,785 | 60,200,521 | 68,227,257 | 92,240,625 |
| EBITDA | -3,012,000 | 16,066,745 | 20,367,601 | 24,642,207 | 28,076,762 |
| % | 0 | 30.8% | 33.8% | 36.0% | 38.8% |