Next Generation Media Business Park | Colorado USA - RBL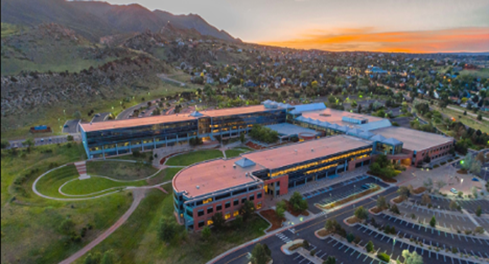 USD 750,000,000
Spent so far: USD 3,500,000
Can spend more: No
Colorado
Commercial RE Media Technology, Media & Telecoms
Assured repayment by: Independent and credible feasibility study | Other Off-Take Agreement
Shovel Ready Indicators:
LTV Expectation: 100%
Land/Site: Sale/lease agreed
EPC Contracts: Signed
PPA/OMA or other off-take agreements: Signed
Financial Projections: Completed and available
Most PFX listed opportunities qualify for A+-rated Insurance Wrap
RDM is a planned digital media and technology campus to be located in Colorado Springs, Colorado. Located at the crossroads of the USA's transcontinental data pipelines, RDM represents a unique opportunity to build a 'destination and lifestyle address' within the greater Denver Metroplex, where the business, art and science of two digital industries - media and technology – will be proactively merged. The campus will be the first-ever "datacampus," constructed to operationalize the digital transformation economy. This $700M campus has existing buildings and tenants generating income, and at full build-out, anticipates a 50-acre site footprint with 4000-space parking area and a total of 810,000 SF gross, collectively in five (5) buildings. The RDM management team has a combined experience exceeding 600-man years in the media and entertainment, content creation and distribution, commercial broadcast, film, editorial, advertising, design, branding, computer technology, math, science, real estate, construction, finance, Internet, telecommunications, networking, datacenter, and managerial fields. The ECM participants will be global and nationally recognized firms. RDM anticipates the project will be broken down into two phases, encompassing 4 years, with the 1st phase ready to launch upon completion of funding. EBITDA Calculations are Based on Phase 1.
| USD | Year 1 | Year 2 | Year 3 | Year 4 | Year 5 |
| --- | --- | --- | --- | --- | --- |
| Turnover | 12,956,546 | 21,406,033 | 23,454,773 | 25,582,247 | 38,400,033 |
| EBITDA | 8,810,451 | 14,556,102 | 15,949,246 | 17,397,519 | 26,116,022 |
| % | 68% | 68% | 68% | 68% | 68% |