Residential Development Group | Missouri USA - STN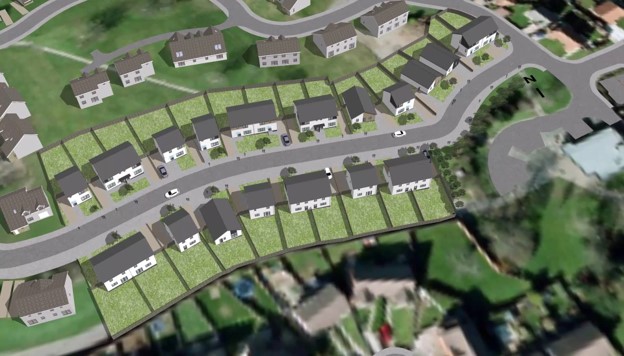 USD 26,000,000
Spent so far: USD 200,000
Can spend more: No
Missouri
Assured repayment by: Independent and credible feasibility study
Shovel Ready Indicators:
LTV Expectation: 100%
Land/Site: Sale/lease agreed
EPC Contracts: Signed
PPA/OMA or other off-take agreements: Signed
Financial Projections: Completed and available
Most PFX listed opportunities qualify for A+-rated Insurance Wrap
The company is a very experienced land-developer group with an enviable track record of successful projects that is requesting a loan in the amount of $26 million for the land development of a 370. Acre/586-lot subdivision with a recreational park, playground and 50 acres of community lakes with walking trails throughout the neighborhood. Finished lots will be sold in bulk to nationally recognized home builders with strong balance sheets qualifying them as acceptable off-takers. TSN is a full–service firm that contracts with engineers, contractors, attorneys, real estate brokers and home builders. TSN has a dedicated and experienced foreman, a valuable core of management, and an excellent reputation in the community. The funding of $26M will include the purchase of all the 370 acres needed for the development as well as all offsite and onsite infrastructure, and the completion of 106 lots. The balance of the infrastructure will be funded out of cash flow from the project sales and will not require additional funding. This proposed development is located in a highly desirable neighborhood of Kansas City, Missouri in America's heartland.
| USD | Year 1 | Year 2 | Year 3 | Year 4 | Year 5 |
| --- | --- | --- | --- | --- | --- |
| Turnover | 5,775,000 | 5,500,000 | 5,500,000 | 17,845,000 | 17,845,000 |
| EBITDA | <20,157,650> | 5,250,000 | 5,250,000 | 12,195,968 | 12,535,968 |
| % | 0 | 94.5% | 94.5% | 68.3% | 70.2% |