4 Star Hotel/Resort | West Africa. - CAMHKB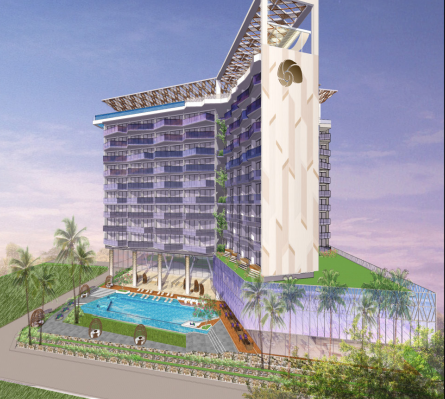 USD 40,000,000
Spent so far: USD 1,800,000
Can spend more: Yes
Cameroon
Commercial RE Hospitality Hotels/Resorts Leisure/Recreation
Assured repayment by: Independent and credible feasibility study
Shovel Ready Indicators:
LTV Expectation: 100%
Land/Site: Owned
EPC Contracts: Signed
PPA/OMA or other off-take agreements: Signed
Financial Projections: Completed and available
Most PFX listed opportunities qualify for A+-rated Insurance Wrap
The project sponsor owns a substantial site on the West Coast of Cameroon and is considering developing a quality hotel. The proposed scheme includes an internationally branded, quality hotel with 189 guestrooms, comprising 177 standard rooms and 12 suites spread across nine floors. With the hilltop location, even rooms on the lower floors will have sea views. Rooms facing away from the Atlantic will have inland views over the forests and greenery in the surrounding regions as well as the 18-hole golf course. The project also includes four apartments for hotel staff, one restaurant with a capacity of 138 people, a banquet hall for up to 200 people, and an additional function room for up to 80 people. There will be a ground floor swimming pool. The landmark establishment of the proposed project will be the rooftop bar and lounge as well as the rooftop infinity pool and spa with fitness facilities and treatment rooms. The project comes with a feasibility study showing the project to be very competitive, profitable, and capable of making loan repayments.
| USD | Year 1 | Year 2 | Year 3 | Year 4 | Year 5 |
| --- | --- | --- | --- | --- | --- |
| Turnover | $4,298,879 | $4,921,762 | $5,503,772 | $5,724,204 | $5,920,170 |
| EBITDA | $3,548,061 | $3,921,657 | $4,233,273 | $4,270,994 | $4,274,387 |
| % | 33.1% | 31.9% | 30.7% | 29.8% | 28.9% |