Become a PFX Regional Manager (RM)
(If you are not a seasoned Project Finance intermediary please see Professional Advisors below)
Can you demonstrate that you are a seasoned and experienced Project Finance (PF) intermediary? Do you have a current pipeline of submission-ready opportunities? (Please note: Only the investor and their counterparties can decide when a project is 'shovel ready'). Can you demonstrate the experience and client relations skills needed to steer deals through to completion? Do you have the tenacity and commitment to assist the client in bringing their applications up to PFX stringent submission ready standards? Are you able to adjust your standard operating procedures to work within the world's only fintech built around the unique PF structure? Are you taking the long view to prosperity for you and your clients? If so, we want to hear from you.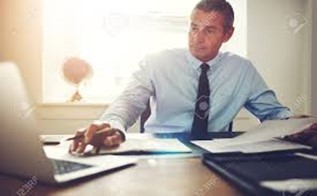 PFX has taken the first steps towards consolidating the fragmented and opaque $multi-trillion global project finance/private capital market. Our fintech is peerless, but our real strength is in our global infrastructure of RM's who provide the essential human interface to investors and capital raisers. Three years into our 'long game' we are now gaining traction with deals closing and investor registrations growing, as witnessed by the aggregate investible capital from our investors shown at the top of this site.
We now need to bring on more viable, quality and submission-ready project finance opportunities for our investors. And that means opening the door to more people like you to join our global RM network to sustain the quality deal flow our investors demand.
There is no cost to join us as a PFX RM, but we will expect a minimum five submission-ready opportunities on registration plus two new listings per quarter thereafter. Your own origination operations will be complemented by our global marketing campaign. You will receive all the support you need in your PFX intake, onboarding and familiarisation with our fintech.
To be sure you understand our market positioning and that you and your clients meet our stringent intake requirement, we urge you to review the following documents before downloading the Application Form:
To move forward, please download and complete our application form and we hope to welcome you into the PFX global RM community.
Professional advisors
For consultants, lawyers, accountants and other professionals who do not meet the experience or deal volume requirements to become a PFX Regional Manager, please see the Professional Advisors section on the Application Form.