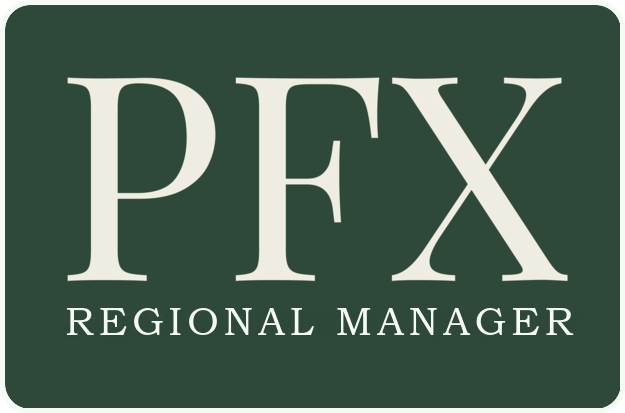 PFX Regional Managers
PFX provides the long-awaited seamless interface between thousands of projects at any one time and thousands of investors/fund managers worldwide. Those funds, overwhelmingly private capital, are constantly seeking out solid, submission-ready deals across all sectors, worldwide, and that is what PFX delivers. Our fintech is built around long-established market conventions, with a special focus on privacy, and we have now almost completed our recruitment of Regional Managers (RM's), so far just 15 with c300 years of corporate/project finance, banking and other relevant experience and qualifications between them.
Regional Managers | Asia Pacific/Latin America
We now seek just a few more RM's to cover the Asia Pacific and Latin America regions. To apply you will need to show:
At least five submission-ready projects in hand with full supporting documentation ready to list on PFX.
Capacity to expand and respond to enquiries generated through your listing in the PFX RM directory.
Willingness to work within the structures and processes required by PFX fintech. Please download the PFX RM guide below for further information.
You will operate under your own company name but with a PFX e-mail account and PFX RM logo linked to your listing on the PFX Regional Manager Directory. We are always interested in talking to global networks which can demonstrate an established and sustained project finance pipeline.
If you are an intermediary with clients seeking funds, please visit the Submit Project zone and follow the navigation. You will be able to identify and establish a relationship with one of our RM's in your region and they will establish a fee share agreement with you.
Regional Manager/Operations Manager Designate | Worcester/West Midlands, UK.
We seek a seasoned, experienced project finance intermediary based in Worcester/West Midlands, UK to join us as a Regional Manager. Initially you will handle transactions that come through your listing in the PFX RM directory and your own network. However, you will work with a view to joining PFX as our salaried Operations Manager recruiting and training in-house staff who will support our RM's as they become progressively more 'overloaded'. This position can be anywhere from a year to two years in the future but we wish to establish a working relationship with a suitable candidate now.
We are located in the cathedral city of Worcester, UK and we intend to establish a tight, highly motivated and efficient team to support our RM's worldwide.
Further details in our RM Guide

Download PFX RM Guide