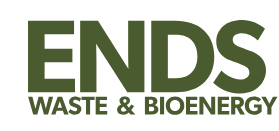 The following article was published in ENDS Waste & Bioenergy. Clicking on the above logo will take you to their site where there is a 14-day free trial subscription offer. We make the article available on our site for convenience.
Investment platform PFX seeks EfW projects needing finance
Investment platform Project Finance Exchange (PFX) says it has an "abundance of capital available for deals" in the energy-from-waste and biofuels market and ideally wants deals worth at least €100m "with no upper limit".
PFX chair David Rose told EWB the platform is keen to build relationships with EfW and biofuel projects in the UK and around Europe. Currently, it has several such deals in progress including a £110m (€127.2m) tyres-to-fuel plant in Southampton, UK and a €1.2bn tyres and plastics EfW plant in Italy.
Rose said: "These and other projects were engaged by investors within days of being listed on PFX with closings expected in the coming months. For those raising finance for their energy-from-waste projects, it could be helpful to know that there is a very large cohort of investors, with hundreds of billions of Euros available, actively seeking out such projects to invest in."
According to Rose, depending on the deal value and other factors, from start to completion can take anywhere from four to six months. With much of the time frame depending on how project principals respond to investor and underwriting due diligence.
Rose explained PFX investors use the project finance structure, most usually weighted towards debt, and underwritten with A+-rated insurance 'Wraps'. These are interlinked policies covering every aspect of the project from worker safety, through contractors obligations to PPA fulfilment.
Rose continues: "EWB users will already appreciate the need for feedstock, PPA and other contracts along with permits, permissions and everything else that goes into preparing a EfW project for financing.
But it is important to appreciate that, from the investors' standpoint, the lending is not predicated on the assets and balance sheet of the project principals. They lend against the track record and financial stability of whoever the PPA is with, while all other contractors and counterparties to the project need to meet those same criteria."
According to Rose: "In practical terms, the investor will set up an SPV through which the entire transaction is conducted. They will sometimes take a minority equity position, but the project principals will always remain the majority owner. The SPV separates them entirely from the investment, underwriting and loan repayments. This is how they are left free and clear of any financial liability, whilst retaining majority ownership of the asset.
"Under today's project finance structure, companies and municipalities worldwide can build their own EfW plants. There is an abundance of capital available for deals, preferably with minimum deal values of €100 million with no upper limit."
Further info: www.projectfinanceexchange.com/submitproject
+
Further info from PFX:
Out of all the currently proven renewables technologies, WTE is the preferred option because it:
Consumes a guaranteed, contracted and underwritten supply of municipal waste from the area it serves
Works 24/7/365 regardless of weather conditions
Mw for Mw takes up less land (or sea) footprint than either wind or solar
Can produce bio-fuel alongside energy, or produce it exclusively.
Of course they also fully appreciate that, over time, WTE can eliminate landfills and the dangerous methane (and annoying seagulls) they produce, along with having far less visual impact on the landscape.
If you have a WTE project for which you are currently seeking finance (min deal value $100m) you can contact us directly through the contact form here on our website or on [email protected].